Willie
Administrator


member is offline








Joined: Dec 2008
Gender: Male


Posts: 1,153
Location: Illinois
Karma: 26
Heavy Duty Survival Knife
« Thread Started on Jan 9, 2010, 8:04pm »

---

---

"If we as humans were not supposed to use animals for food and clothing, they would not be made of Meat and Leather."

Proud Member of NRA, NTA, ITA, FTA and a NAHC Life Member.
Graduate of FWL Outfitter, Guide and Packer School.
Young Trappers.com Mentor

Hunter James
MUSKRAT
member is offline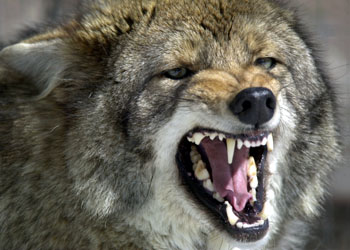 "2nd Generation"





Joined: Feb 2010
Gender: Male


Posts: 28
Location: MICHIGAN
Karma: 0
Re: Heavy Duty Survival Knife
« Reply #1 on Feb 25, 2010, 12:01am »

---

knives are some of my favorite things in the world! i have several but none as cool as this! except my favorite knife its my Gerber deer knife love it!

---
Willie
Administrator


member is offline








Joined: Dec 2008
Gender: Male


Posts: 1,153
Location: Illinois
Karma: 26
Re: Heavy Duty Survival Knife
« Reply #2 on Feb 25, 2010, 6:06pm »

---

I like the Gerber blades for their edge keeping ability, but a lot of them are pretty fragile and will snap pretty easily.....They are a good sharp knife though!

---

"If we as humans were not supposed to use animals for food and clothing, they would not be made of Meat and Leather."

Proud Member of NRA, NTA, ITA, FTA and a NAHC Life Member.
Graduate of FWL Outfitter, Guide and Packer School.
Young Trappers.com Mentor

whyiotter
Guest

Re: Heavy Duty Survival Knife
« Reply #3 on Mar 2, 2010, 10:09am »

---

A good knife is like a parachute!!...... The first time you really need it and it doesn't work you'll prolly not need it again!!?


I've tried several knives from kershaw, gerber, smoky mt. knife works in Tenn., but there is a blade made by a Tom Brown that is the everything you'll ever need

http://www.trackerschool.com/

This guy has a school that alot of our Millitary Jedi's attend.